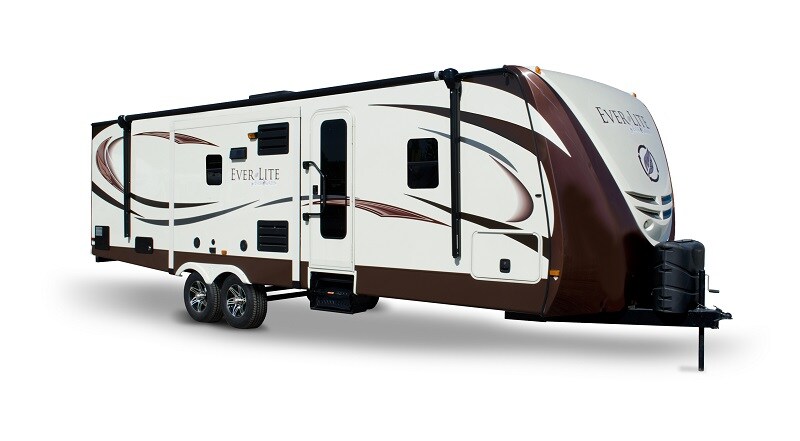 Composite Construction, Groundbreaking Design
The full-composite Ever-Lite travel trailers are the original flagship brand of the EverGreen fleet of campers. The Ever-Lite, with its groundbreaking composites and exclusive ComposiTekäconstruction, still remains the only all-composite travel trailer in the RV industry. Knowledgeable and discriminating buyers looking for ultra-durable, longer lasting travel trailers choose the Ever-Lite by EverGreen.
The ComposiTek construction process results in an ultra-lightweight, more durable trailer. Ever-Lite is a full 20 percent lighter than conventionally built RVs. With Ever-Lite's reduced weight, you can take it all with you, for an unrivaled camping experience.
Composites, combined with vacuum lamination processes and water-proof urethane adhesives, make Ever-Lite more durable, with less flexing to maintain structural integrity over the long haul. Â  Â Â