Come on in and Check out our 
Portable Generators 
Camping is one of the best ways of discovering new places and 'getting away' from the busy everyday life. But 'getting away' shouldn't mean that you leave all the niceties of modern society behind. It should never be exhausting. 'Relaxing' and 'Fun' should ever be the only adjectives used to describe your camping experience. And for that, you need POWER. That's where our portable Hyundai Generators come in handy. They are quiet, efficient, and very reliable. 
We only sell the best and the quietest RV generators. Explore our best portable generators.
HY3200 HYUNDAI RV GENERATOR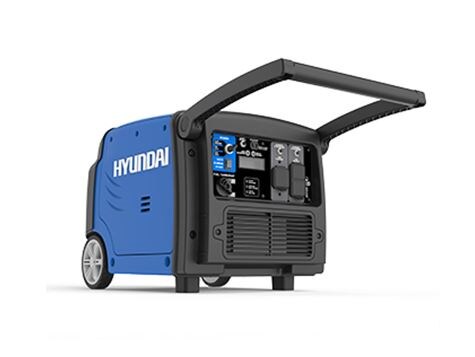 3200W Peak Power, 2800W Running Power.
MIDLAND POWER INC.
The HY3200 HYUNDAI GENERATOR makes the perfect RV companion. It Offers a number of features such as:
Designed for easy mobility

Features remote start

Comes with a wheel kit

Has integrated folding handle

Can handle 13,500BTU air conditioners

has a high output and low RPM

Provides Power and Protection

Meets Canadian emissions standards

has 3-year limited warranty

Lower noise levels

Weighs only 96 Lbs
HY2000P HYUNDAI RV GENERATOR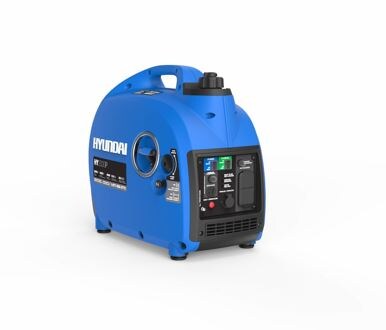 2000W Peak Power, 1600W Running Power
MIDLAND POWER INC.
The Hyundai's 2000W is an inverter generator designed to suit all recreational uses. Offers numerous benefits and features including:
Gives stable output

Can be used for sensitive electronic devices.

Allows to pair two units together to double the power

Can get a parallel kit part to pair

two

units

Has a Manual Recoil Starter

Portable and ultra-quiet with Noise level of 52dBA.

Weighs only 44 Lbs

Meets Canadian emissions standards

Has 3-year limited warranty
Check out the Vision RV Difference